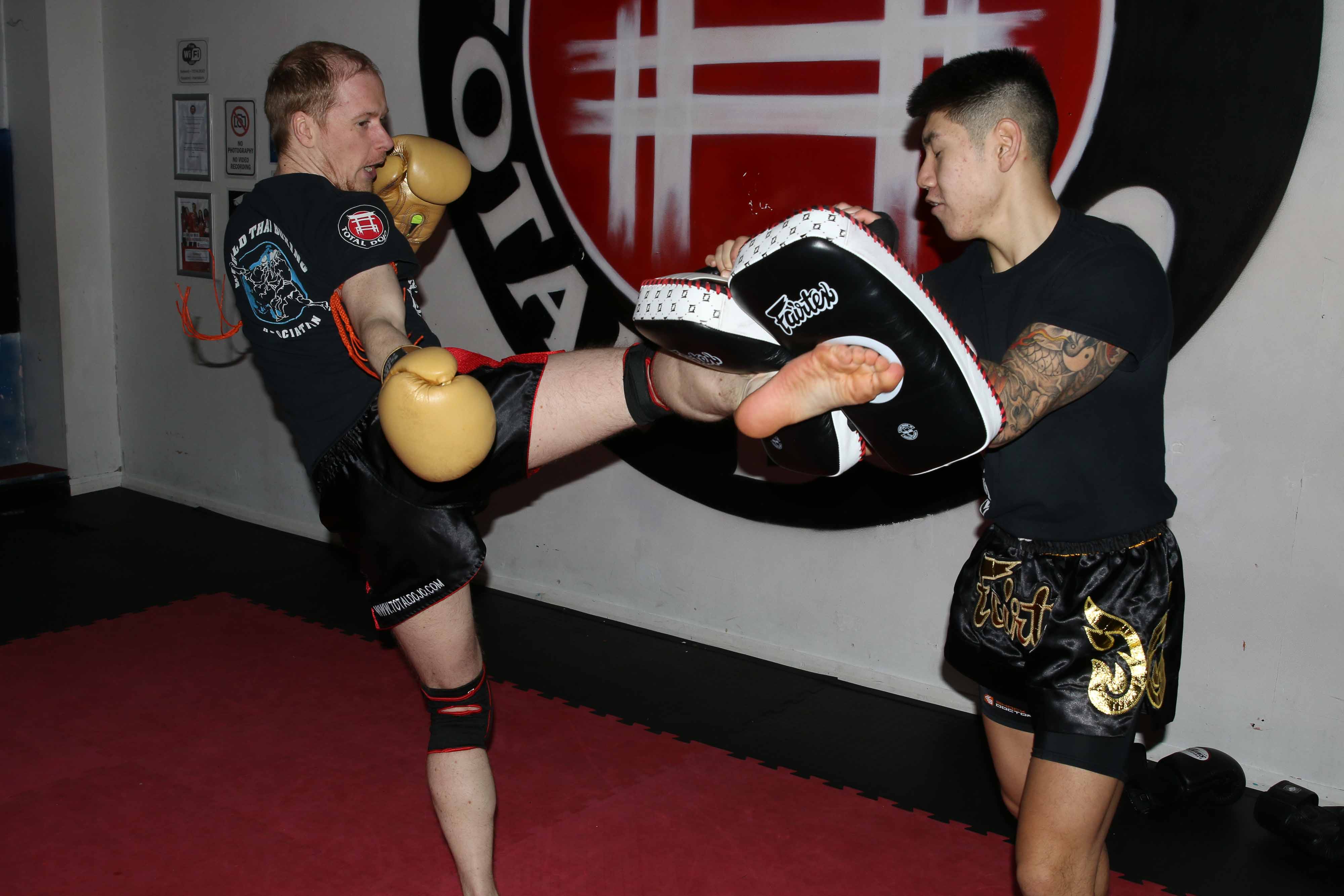 We all know that kickboxing is popular the world over. But why is that? What reasons do people have for starting kickboxing lessons? Here are 5:
1 – To Get I Shape
One of the main reasons people start is to get in shape. Kickboxing offers a full body workout that helps you tone up, get fit and lose weight. And most importantly you'll enjoy doing it. In no time at all you'll be more flexible, improve your balance and get in the best shape of your life.
2 – You're Bored of the Gym
Everyone has been to the gym and not managed to stick with it. The reason? It's boring! Doing the same workout over and over gets dull quickly but kickboxing classes are different. Each lesson is different so you don't get bored. More likely, you'll look forward to training and keep coming back for more.
3 – Gain Confidence and Self Esteem
A kickboxing work out is a great way to help develop you self confidence and self esteem. You'll be pushing yourself and realising you can do anything you set your mind to. This transfers into other areas of your life. As your fitness improves you'll feel great and ready to conquer the world.
4- Beat Stress
Kickbxoing is renowned for helping people relieve stress. Our daily lives seem to be designed to keep us stressed out. Kickboxing is like a release value. After each workout you leave your problems behind. Exercise is a great way of relieving stress and kickboxing is a great workout.
5 – Learn Self Defence
Many people start kickboxing to learn some self defence. Our lessons will teach you simple yet effective moves that could help defend yourself. For some people this leads to them trying other martial arts that are great for self defence (like Krav Maga).
That is just 5 reasons people start kickboxing classes. There are many more. Why not leave your reasons in the comments and tell us what you think. If you would like to get started contact us to arrange a free trial.